Emergency Communications Team Competition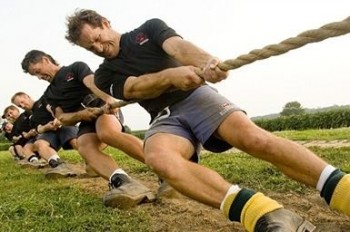 Where: South Texas park. Park to be announced before the competition to pre-registered teams.
Teams: Teams, made up of 4 people each, will compete to see which team can set up an operational communications (Jump Team) site and make 5 HF contacts in the least amount of time and in the proper manner.
Competition: Teams would be required to properly:
Erect a 6 man sleeping tent and a "toilet tent" (this includes ground tarp and rain tarp.)
Erect an operations area (canopy) with chairs and tables and radio gear.
Erect a food prep canopy with tables, chairs, stove, cooking supplies.
Erect one 40 meter "Inverted V" antenna with coax back to the operations area with proper hazard flagging.