Repeater Coordination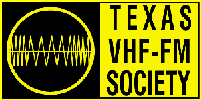 Radio repeater locations and frequencies in the Amateur Radio Service are coordinated in Texas by the Texas VHF/FM Society. Hams wishing to have a "coordinated" repeater work with the Society to ensure that their repeater won't interefere with another nearby repeater on the same frequency, or that the other repeater won't cause interferrence with their own repeater. In the case where coverage areas overlap slightly, one method of reducing interferrence is to use different PL or CTCSS tones to key up the repeater.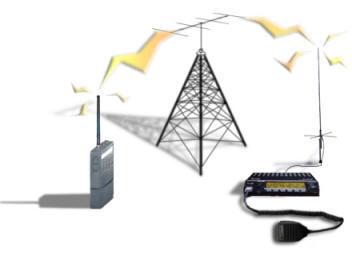 As one prime example, both San Antonio and Austin have popular repeaters on 146.94. When band conditions are right, or if you happen to be in the right place (like a tall hill) at the right time, you will hear Austin's repeater down here in San Antonio. To resolve this "problem", the owners of the San Antonio repeater chose to put a tone of 179.9 done on all of their local area repeaters. This choice, made back in the mid-nineties, wasn't done lightly, quickly, or without much controversy and discussion within the San Antonio Repeater Organization club.
Now if you want to block out the Austin repeater, simply lock in "tone decode" with the 179.9 PL tone, and you won't hear Austin. But if you drive up to Austin, you don't need to change tones, because their repeater works without a tone, and thus will transmit your signal just fine.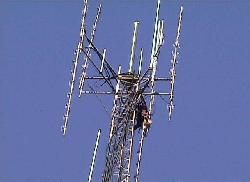 Sometimes repeaters are located on top of commercial towers, some are on top of taller buildings, and others are run from the Trustee's house or place of business. To the left is a photo taken showing the top of a typical commercial tower site with multiple antenna systems are installed on a single tower. This requires the use of duplexers to filter out adjacient signals to prevent problems with the other repeaters at the same location. Click on photo for larger view. In the San Antonio area, we are blessed with mostly free repeater sites because it does matter "who you know" in terms of property management companies.
Below is a list that Frank, KE5IJS, compiled from various sources, both on and off the air, plus some cross-references done by Lee, N5NTG (webmaster) with the Texas VHF/FM Society's 2006-2007 repeater directory. Just because a repeater is "coordinated" doesn't mean it is actually on the air, and coordination requirements won't keep some repeaters from operating especially if they are lower power / altitude where they don't cause problems with other repeaters.
Anyone with corrections / additions is strongly encouraged to contact the webmaster to get this list updated. This list is intended to further help the hams in our area know what resources are available to them.