It's time to dust off those radios, go-kits, antennas and get signed up to volunteer for the public service events that will be starting up in September and October 2915.  I'll make another post later to cover the events happening in November (Veterans Day Parade, Tour de Gruene) and December (Skywarn
September 12-13th – Central Texas American Diabetes Association's Tour de Cure (Austin) – This will be a two-day event starting at the Oak Hill Freescale campus on Saturday, overnight at Jellystone near Fredericksburg, then back to Freescale on Sunday. Also on Sunday, there are other lower-mileage rides on Sunday, basically orbiting Freescale. Contact is Jeff Schmidt N5MNW and Lee Besing N5NTG. Repeater and APRS coverage is still be coordinated. More information about the ride can be found online at this site.
September 12th – La Vernia Wildwest Hammerfest – The San Antonio Ham Support Team will NOT be working this ride this  year due to a disagreement with event organizers over something that occurred during the 2014 ride.  Other hams from Wilson County may be involved, but the usual crew from San Antonio will not be coordinating.
September 13th – HEB 110th Anniversary Bike Fest in Boerne – This is a brand new ride celebrating HEB's 110th anniversary, benefiting the Junior Diabetes Research Foundation.  Lead Ham Club on this event will naturally be Kendall Amateur Radio Society (KARS) since it is their backyard.  Looks so far like we'll need to cover 9 break points and 6 SAG vehicles with ham operators, so KARS needs our support to keep this event safer.   Contact David Moore N7RF  (KARS) or Mary Anne Horn N5MYN (SARO) to volunteer ASAP.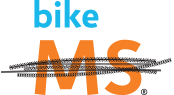 October 3-4th – Valero BikeMS Ride To The River – This is our annual 2-day event that was changed from the 2nd weekend to the 1st weekend of October this  year.  On Saturday, the ride goes from the east side of San Antonio (near Houston St and IH-10), out thru Seguin (lunch stop) and back west to New Braunfels, ending at the Comal County Fairgrounds.   Route includes an option to tour River Road if the rider gets past the cut-off point prior to 3:30pm.   Both of Sunday's routes will start and ends at the Fairgrounds, with courses remaining in the Canyon Lake area.