Reporting Problems – If you are experiencing any problems with this site, or spot anything that you don't think is right, please contact me direct at info@sanantoniohams.org to report it.  I love feedback and want this site to the best ham radio site for South Central Texas that I can make it.
Classified Ads – Classified Ads are free to post and to respond to.  I've been fairly flexible in creating new categories, but I won't knowingly allow any postings for anything illegal, immoral or a Scam.   So to the folks out there who keep trying to post "get rich quick schemes", please desist and quit wasting both my time and yours.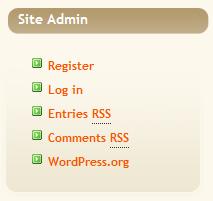 Posting Comments  / Replies – If you are wanting to post a comment or reply to this site, you first need to be registered as a user, so click the "register" link shown over on the right hand column and fill in the info. You MUST give me a real name and email address, and I request that you use your Ham Call as your ID, or put it in the name field somewhere so I know you are a ham operator.  Make up your own password please.
At this point, you are eligible to make comments to anybody else's postings.
Posting New Stories Yourself – If you want to be able to post your own stories and events to the events calendar, you need to contact me info@sanantoniohams.org to request that I upgrade your posting status to allow this.
I only grant that permission to ham radio operators, and reserve the right to moderate / edit any postings made. If I feel that someone is abusing this privilege, we'll be having a little private chat about it. 🙂
Forgot Your Password?  – There is an automated option to retrieve your password, or get it reset to a new temp password.  I don't see your password, only your request to have it done.
Privacy – There is no privacy to anything you post on this site.  But your personal information which you provided when you signed up as a user, will be kept confidential and not shared with anyone.
Newsletter – I do put out a monthly electronic newsletter and distribute it to those who have requested free subscriptions.  I also post those newsletters on the main site, www.sanantoniohams.org .  To get subscribed, send me an email asking to be subscribed at info@sanantoniohams.org.  There is no charge / cost for this newsletter.