We now have 24 Groups Listed! More Coming!
We've been asked by ham clubs in surrounding counties as far away as the Gulf Coast to be included in our index of Area Clubs. We're happy to add any legitimate ham club when an officer of the club requests to have their club added. We prefer to have a web link for more info, a copy of their club logo if possible, and some basic information about the club, when and where they meet, purpose, etc.
San Antonio Hams simply provides the info here as a convenience. Should any club/group object to this link being present on the SA Hams web site, please advise the webmaster immediately for removal from this page. This is a free service by this web site. Your comments and suggestions are welcomed. Please feel free to contact the Webmaster at info@sanantoniohams.org or call 210-771-7075 and leave a message.
Alamo Area Radio Organization (San Antonio)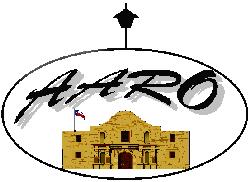 Meets the 2nd Wednesday of every month at Mamacita's Mexican Restaurant,8030 W IH 10 San Antonio, TX 78230 (eastbound access road, between Medical and Callahan), on the NW side of San Antonio at 7pm.Their Club Call is AA5RO and they maintain multiple repeaters on 2 meters (147.38) & 440 (443.875). See teir club website at www.aa5ro.org. for more repeaters and information. They are also on Facebook.
The Alamo Area Radio Organization (AARO) is a nonprofit amateur radio organization, club callsign AA5RO, dedicated to the assistance of the community through radio communication, and to the enjoyment, appreciation, and the sharing of knowledge and advancement of amateur radio.
---
Atascosa County Area Radio Club (Pleasanton)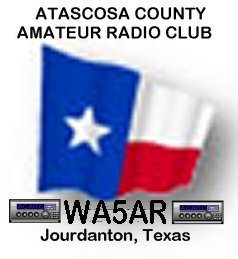 The club members of ACARC are committed to helping their community with special events, emergency preparedness and communications in the case of disaster. Their Club Call is WA5AR and their club website is www.wa5ar.org.
The club usually meets on the third Thursday of the month at 7:00 p.m. Just to let it be known, we will meet and eat at 6:30 p.m. The meeting place is the Stage Stop Restaurant on 1921 west Oaklawn, Pleasanton, Texas. Click here for map.
ACARC offers VE Testing in Pleasanton, TX, click here for info. Starting in 2009, this club also started offering ham classes, usually spread over 4 consecutive Saturdays. They've continued this practice in 2010 with General Class upgrade classes and other levels.
---
Bexar County ARES (San Antonio)
Bexar County ARES draws support and volunteers from local amateur radio clubs.
As such, it is not necessary to contact these clubs directly for emergency and disaster communications support. Visit their web site at www.bexarcountyares.org.
This group meets monthly on the first Tuesday of the month, at 6:45pm. Location alternates between the San Antonio EOC on Odd Months (March, May, July, September, November) and the San Antonio American Red Cross HQ in Even Months (April, June, August, October, December). Their weekly radio net is now on Tuesday nights at 8:30pm, using the 147.18 repeater (103.5 PL tone).
Bexar County ARES is strictly involved with emergency and disaster communications, and does not provide amateur radio communications support for public service events such as parades, marathons or other not-for-profit events. Requests of this nature should be directed to the local amateur radio clubs. ARES is part of the field service organization of the ARRL. The ARRL is a member of National Voluntary Organizations Active in Disaster (NVOAD) and is an affiliate organization of Citizen Corps.
---
Coleto Creek Amateur Radio Club (Yorktown)
Coleto Creek Amateur Radio Club was formed in 2003 by a group of enthusiastic amateur radio operators from DeWitt and Victoria County. We had a vision to create a club that would be fun for its members as well as serve the community in times of need. Its members are not just storm spotters for the national weather service, but they also provide communications for such events as Texas Water Safari, Yorktown Western Days and other similar types of events. We currently meet on the first Thursday of each month at the First United Methodist Church located at 222 North Riedel in Yorktown. A covered dish meal is served at 7PM and the meeting begins at 7:30pm.Visit their club website at www.ccarc.us.
---
Corpus Christi Amateur Radio Club (Corpus Christi)

Corpus Christi Amateur Radio Club, Inc. is the oldest Amateur Radio club in the city. It was established in 1947. In 1967 the club celebrated its 25th anniversary with 57 members. In 1981 some members broke away and started the STARC. The club call sign was, and still is, W5MS, and was resurrected June 28, 2006. The club focuses on assistance to fellow Hams in need of support in the Amateur Radio community along with Elmering and just having fun. Though Emergency Service is not their focus they are committed to helping in the time of need.
As of June 2008, CCARC has 52 members, meets the first Thursday of each month in the 4th floor conference room of Dirscoll Children's Hospital -- 3533 A. Alameda St. Corpus Christi, TX.. Everyone is welcomed member or not. Presentations are provided in a wide area of interest to all. Come See US!
Club contact: AD5TD-Bill Albert Email and W5LSS-Linda Shell Email
Visit their Yahoo Group at: http://groups.yahoo.com/group/ccarc/ or visit their website at www.w5ms.com
---
Driscoll Children's Hospital
Volunter Disaster Services Team (Corpus Christi)
Driscoll Children's Hospital happens to be the only Hospital in Corpus Christi with an Amateur Radio presence and a Volunteer Disaster Services Team. The Volunteer Disaster Services Team consists of over a dozen local Hams that have helped get Driscoll set up with their own area repeater "Clara" the 147.100. (Named for Clara Driscoll – Founder and Benefactor of the entire Driscoll Health Network for Children). The DCH EOC Radio Room was opened for service at the beginning of the 2007 Hurricane season and is being utilized for routine drills, disaster planning, disaster services, training and special events.
W5DCH- "Clara" is a 2 meter VX2000 repeater with a CAT-1000 controller that provides Autopatch services, DVR and Anti-Kerchunking features. "Clara" also has a direct weather connection to NOAA and provides the NOAA weather reporting upon command.The 147.100 PL 107.2 has IRLP Node 5841 and Echolink Node 313998. We now have a 900Mhz repeater.. 927.3125 PL 82.5 which will soon have IRLP Node 3643.
DCH also houses one of the very few 220 Repeaters – W5FOF – 224.340 / PL 107.2. Anyone interested in joining should contact W5LSS-Linda Shell at 361.442.9852 or Email
---
Guadalupe Valley Amateur Radio Club (New Braunfels)
Returning to life after more than 20 years of sleeping peacefully in the New Braunfels area. This ham club operates on the New Braunfels 147.00 repeater (-, 103.5 tone). We meet for breakfast Saturday mornings from 7:30-9:00 at Granzin BBQ, located at 660 W. San Antonio St. Please come join us. The club is now offering Ham Radio Testing on a quarterly basis, and some special needs basis as well. They have started working with the New Braunfels CERT program to help cultivate more ham radio operators and teach their members some basic radio operation skills. This club is really starting to grow and become way more active..Our club call is WB5LVI and our web site is found at www.gvarc.org.The club participates in quite a few DX Contests and organizes the communications for the annual Tour de Gruene bicycle ride / race held around the first weekend of November. They also provide the official repeater for use by the BikeMS Valero Alamo Ride to the River event in October.
---
Hays Caldwell Amateur Radio Club (San Marcos) KE5LOT
Hays Caldwell Amateur Radio Club serves radio amateurs in Hays and Caldwell Counties. We enjoy having fun withamateur radio, and it shows! HC ARC members enjoy a wide variety of facets of amateur radio, including VHF and UHF FM and repeaters, HF Single Sideband, mobile operation, RTTY, PSK31, CW, and QRP. We are an ARRL affiliated Club.
Website: We also communicate about our activities on our yahoo group, hchams.
Meetings: We meet on the third Saturday of each month. Our meeting location and time alternate between the training room at Central Texas Medical Center in San Marcos (at 9:00 AM during even months), and breakfast meetings at the Cracker Barrel in Buda (at 8:30 AM during odd months).
ARES: HC ARC sponsors an ARES group; Hays County ARES. The Hays County EC is Jake Creamer, K5GWC. The weekly ARES net occurs on Tuesday evenings at 7:30 PM, on the 444.15 (WA5PAX) repeater (this repeater requires a 114.8 PL tone). The repeater is northwest of Wimberley (near Mount Sharp), and has excellent coverage of our service area. Membership in HC ARC is not required to participate in Hays County ARES.
Events: HC ARC participates in public service events, such as The American Diabetes Association 'Tour de Cure', and Amateur Radio activities, such as the Texas QSO Party and ARRL Field Day.
---
Hill Country REACT Team #4804 (San Antonio)

Hill Country REACT normally meets on the third Tuessday of the month at the Methodist Hospital Stone Oak Cafeteria. Typically, no in-person meetings are held during June, July and August. See their website for directions. Meetings begin at 7pm. Visitors are always welcomed at meetings or events.Their club call is K5HCR. Their website is located at www.hillcountryreact.org
REACT is an all volunteer, not for profit 501(c)(3) organization dedicated to providing public service and emergency communications to our community. Their members are trained in emergency communication methods, crowd control, parking and traffic control, Incident Command Structure (ICS) and other topics which enable them to be more professional in how they deal with situations in the course of their volunteer duties or assignments.
REACT members are easily indentified during events or emergencies by their distinct professionally appearing uniforms (Red Shirts) and may use many different radio services, including Amateur, GMRS, FRS, Business Band, CB and others as needed.
---
Kendall Amateur Radio Society (KARS) (Boerne, TX)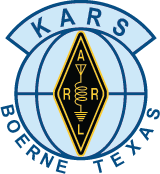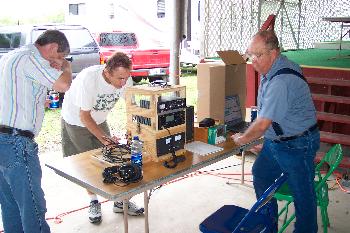 KARS was founded in 1980 and operates under the club callsign KB5TX. The club meets the first Thursday of every month except December.
KARS also offers testing immediately following each meeting (pre-arrangement preferable).
The club owns and maintains two VHF repeaters (146.64- & 145.19- both PL 88.5) and operates an emergency practice Net every Tuesday evening at 6:30pm on the 146.64 machine.
Contact and other Information can be found at KB5TX.org
---
W5LRD
Laredo Hams Amateur Radio Club, LLC
Contact: info@LaredoHams.com
Website:

Visit Club Website
Meetings: The LaredoHams meet every 2nd Saturday of the month at 1pm, at the Water Utilities Department conference room, located at 5816 Daughtery (building on left, one block north of elevated water tower at the airport). If you need help finding the location, you can call on the repeater 146.940- pl100.0 or call 956-286-5150.
---
Medina County Amateur Radio Corporation (McArc)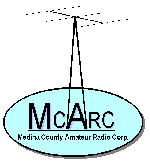 McArc holds regular monthly meetings in Hondo, TX at 9:00 AM on the 2nd Saturday of each month. All interested individuals are invited to attend McArc's meetings. Their club website is found at www.mcarc.org.
Contact Walter Hock KK5LO at 830-741-2474 or email kk5lo@arrl.net for more information.
McArc was formed in 1997 by a handful of like-minded hams that wanted to work together to provide communications support for public and emergency service and enjoy radio. McArc members are located throughout Medina County, and even parts of Bexar, Travis, Uvalde and Maverick Counties. Members range in age from youngster to senior citizen, and from professional to retired individuals. As an American Radio Relay League (ARRL) affiliated club, McArc conducts Volunteer Examiner (VE) license testing sessions, new ham training and development classes, public relations events, and participates in emergency communications such as Amateur Radio Emergency Service (ARES), Sky Warn, and other related activities.
---
Quarter Century Wireless Association, Chapter 38 - San Antonio, TX
If you have held your Amateur License for at least twenty-five (25) years, you are eligible to become a member of the Quarter Century Wireless Association. Visit www.qcwa.org for info about the national group. For more information contact the club's officers: Bill Minton AA5HI, Clay Laster W5ZPV or Jim Wright, K5CDT.
---
Radio Operators of South Texas (ROOST)
ROOST meets on the second Friday of the month at 7:30pm at 7201 Palm Park Blvd. just off Hwy 181 (Click here for map to location) on the SE side of San Antonio. Their website is www.w5ros.org. Their Club Call sign is W5ROS. They maintain several repeaters in the area, plus have a hamshack that all members can utilize on HF. Their three repeaters are on 146.86 and 147.34 with a PL tone of 123.0 and a Six-Meter repeater on 53.09 mHz. The 147.34 may be down occasionally due to interference from across the border.
ROOST is the clear leader in this area for Ham Testing, featuring a team of experienced VE's who provide test sessions on the first and third Saturday from 1-3pm year round. ROOST also offers testing for ARRL's Emergency Communications Courses (by advance arrangement).
---
San Antonio Digital Radio Club
SADRC is a Yaesu Fusion Repeater network located in San Antonio but with link repeaters in Austin, Fort Worth, and Boerne. As of January 2020, they have 65 members and 214 Facebook connections following our group. We are fairly new and one of the main digital repeater groups in the area with range over 300 miles.
Our Repeaters are as follows:
146.780, 147.160, 441.8125, 442.750, 443.200,
444.900 (Boerne), and 145.270 (Austin)
Website: www.sadrc.net
Facebook: https://www.facebook.com/groups/496883724017304/
Email: sadrc@yahoo.com
---
San Antonio Hispanic Amateur Radio Association (S.A.H.A.R.A.)
S.A.H.A.R.A. exists as an emergency or disaster radio system network operating throughout Texas. Club call sign is KD5GAT. Their club web site is found at www.qsl.net/kd5gat. In times of non-emergency licensed amateur radio operators are welcome to use the Repeaters & Link System. Chartered on Nov. 7, 1991 the San Antonio Hispanic Amateur Radio Association is a Texas non-profit, Corporation, operating under section 501(c)(3) of the Internal Revenue Service Code.
They operate two area repeaters, one on 146.90 (negative offset, 88.5 tone) and the second on 443.400 (positive offset, 88.5 tone). We have EchoLink connected to the 443.400 repeater using the club callsign of KD5GAT-L and a secondary PL tone of 100.0. They operate a weekly net Sunday nights on 40 meters using the 7.266mhz LSB at 9:00pm CST plus a local/Echolink net on 443.400 on Tuesday nights at 8:00pm CST. Please note that Echolink will be using the PL tone of 100.0, not our normal 88.5 tone for local operation only. Nets are bilingual and open to all licensed amateurs.
El Radio Club SAHARA Está Enlazando los Repetidores con el programa de EchoLink a travée del Internet. Sino tienes el programa ECHOLINK bájalo! Regístrate, luego espera unos minutos para que verifiquen tus indicativos, ya que estés registrado están en los sigente nodos enlases desde San Antonio TX, Laredo TX, Eagle Pass TX y la frontera y el interior de México.
---
San Antonio Radio Club (SARC)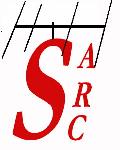 Meetings are held the second Thursday of every month at 7pm. Lately, the locations have varied due to the closing of their regular restaurant. Their website is www.w5sc.org. Their Club Callsign is W5SC.
SARC is one of the oldest clubs still in existence and operating. It was founded in 1919 as "the BEXAR COUNTY RADIO ASSOCIATION" and reorganized in 1929 as "San Antonio Radio Club." They are an affiliated club of the American Radio Relay League and the oldest such club in ARRL's affiliation.
---
San Antonio Repeater Organization (SARO)
Without a doubt the largest repeater organization in the area and the sponsor of more repeaters than any other club in San Antonio or nearby cities for that matter.. They normally meet at 7:30pm on the forth Friday in January, April, July, October. Their Club Callsign is WA5UNH. Their club website is now up at www.SARepeater.net. The April meeting may move each year due to the timing of Fiesta Week in San Antonio.
Besides maintaining numerous repeaters in the area (2 mtr, 440, 220, and 6 mtrs), members of the club work numerous public safety events during the year. See their website for more details about this club.
---
South Texas DX and Contest Club (STXDXCC)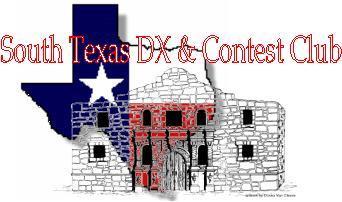 "The South Texas DX and Contest Club (STXDXCC), was formed by Ham Radio operators who have a shared interest in DXing, Contesting and Ham Radio. This club has been in existence since 2004 and the vanity call, W5RTA (Remember The Alamo), has been around since March 2005. It is the purpose of this club to further the exchange of information and cooperation between members, to promote radio knowledge, fraternalism and individual operating efficiency, and to conduct club programs and activities as to advance the general interest and welfare of Amateur Radio in the community, with a focus on DXing and contesting.
Find the STXDXCC Yahoo Group site by entering www.w5rta.org in your favorite search engine. You can join the club as an associate member simply by logging on to Groups.io, selecting STXDXCC then select the "Join This Group" button. Members with voting privileges must participate in at least four club activities per year. The club meetings are held the 3rd Tuesday of the month at 7pm. Location is at Bobby J's Famous Hamburgers, 13247 Bandera Rd., Helotes, TX. Come early and enjoy a famous hamburger."
---
South Texas Amateur Radio Club (Corpus Christi)
The South Texas Amateur Radio Club is a Texas Incorporated non-profit organization created to render public service during impending storms or severe weather, and to assist in disaster relief operations and other community functions; and to promote amateur radio and good radio operating procedure and the exchange of technical information and assistance in respect thereto. The South Texas Amateur Radio Club is also affiliated with the ARRL, the national association for Amateur Radio. Our club has been designated as a Special Service Club. Club Web site was found here plus they also have a Yahoo Groups Web Site
This group is our primary contact during coastal emergencies / evacuations as their members man the Corpus Christi EOC as Nueces County ARES. Their Stated Club Mission To render a public service during impending storms or severe weather, and to assist in disaster relief operations and other community functions; and To promote amateur radio and good operating procedures and the exchange of technical information and assistance in respect thereto.
---
South Texas Scouting Radio Club
The STSRC is a club whose purpose is to promote amateur radio among the scouts of South Texas. They are a motivated group of amateur radio operators (Ham operators) who provide opportunities for scouts to further their knowledge in areas of radio communications and goodwill. Their club web site is found at kx5bsa.org and club callsign is KX5BSA.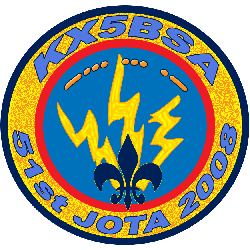 STSRC's main yearly function is to operate in the Jamboree on the Air (JOTA) which is a worldwide annual event that is held each October. This event has been on going for over 50 years now and attracts more the 400,000 people from all around the world to take part in this weekend of radio activity.
They also are a resource for scout leaders who are interested in particpating in a radio scouting event (JOTA, summer camp, weekend camps) and need help finding information and radio operators that are interested in helping scouts with this type of event. The STSRC website offers information regarding the radio merit badge, other radio-related scouting awards and the opportunity to use the KX5BSA call sign for scouting events. If you have any questions, please feel free to email the webmaster.
---
South Texas Youth Ham Club (Corpus Christi)
STXYHC is the only Youth Amateur Radio Club south of Austin. First meeting was in May of 2006 and all kids, young and old, are welcome. Local Hams elmer and Eyeball meetings are as schedules permit. STXYHC meets at Driscoll Children's Hospital. Major event of the year is the Fox Hunt. Everyone gets involved. The club is always looking for kids !! For more information call W5LSS-Linda Shell 361.442.9852 or via Email
---
Victoria Amateur Radio Club (Victoria)
The Victoria Amateur Radio Club meets on the third Thursday of every month at 7:30 pm at Citizens Medical Center in Victoria. Exam testing is held on request, as required. The Victoria Amateur Radio Club (VARC) consists of 30 or more licensed Amateur Radio Operators and their spouses. The club promotes education, community service and fellowship among the Amateur Radio Community.
VARC holds its regular monthly meetings on the third Thursday of the month at the Citizens Medical Center. The meeting starts around 7:30 p.m.. A short business meeting is sometimes followed by a presentation on some topic of interest to the Amateur Radio community. Some of the past programs have been on Amateur Radio Satellites, Storm Chasing, Contesting, Antenna Design, QRZ, Balloon Missions, etc.. Visit their web site at www.varc.us
---