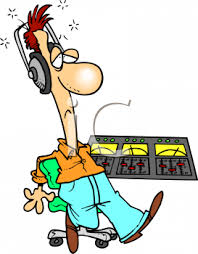 The class will be an entry level Test Equipment Class.  This class is for newcomers to amateur radio or old timers that just want to learn how to use test equipment, the tests and how they can apply to us as hams.  Our equipment list includes but is not limited to:
Digital VOM  Fluke
Analog VOM  Simpson 206
Oscilloscope 20 mHz Tektronix
30 Amp Power Supply
Motorola Signal Generator
Elecraft RF Signal Source
MFJ-259 / 269
We will explore capacitors, resistors, diodes and ohms law!  There will be lots of "hands on" activity in this class!  Bring some paper, pen or pencils, and a calculator with you.    This information will help you understand the Ham Radio hobby, and might even help you better understand the questions on the Extra Class test as well.