On or about April 25, 26, and 27th,  W2IK and members of the Bexar Operators Group will travel to West Texas to activate a special events station at Fort Davis National Park AND Big Bend National Park.  A special QSL certificate will be mailed to stations contacting each of the locations noted. Please send a large SASE to the callbook / QRZ address of W2IK.  (PO Box 6731, San Antonio, TX 78209.) We will be operating on 40 and 20 meters using a special vertical antenna designed by W2IK.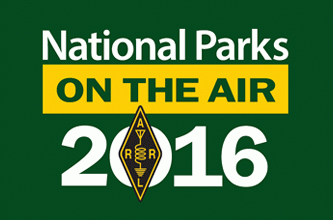 National Parks on the Air
Throughout 2016, Amateur Radio will be helping the National Park Service celebrate their 100th anniversary. Hams from across the country will activate NPS units, promote the National Park Service and showcase Amateur Radio to the public. For more information, check out the ARRL website.