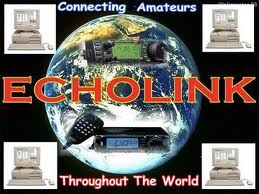 TO  ALL.. 146.42 ECHO LINK IS NOW BACK !!
K5NNN-L   Node #594762
As of Monday (8/20/2012) at 5:00pm CDT, Echo Link is up and running on 146.420 simplex (no tone).
We are using a Icom IC-7000 with 75 watts of power!! On top of a 50 foot mast.. You can reach out 35 to 50 miles..  Transceiver location is on the NW side of town at K5NNN's house, near Vance Jackson & Callaghan vicinity.
You can do a self test by transmitting on that frequency, and using your hand microphone to send DTMF tones of "999″ to test your Audio and then use "#" to disconnect…
More info will be made available so you can connect to specific other nodes, repeaters or users by typing in their node # using your hand microphone. Remember, your conversation is NOT PRIVATE, and you still need to ID yourself as normal.
Please let me know how it works for you..   Andrew K5NNN  Bexartalk@gmail.com