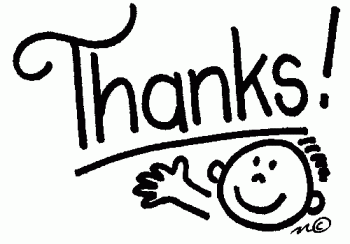 Our thanks to all the hams and other volunteers who responded to our pleas for help!  
We've now got every Rest Stop, Start Line, Finish Line, SAG Van, etc. covered for Day 1 and Day 2!   Give yourselves a big pat on the back!
But… Oops, just found out the Tour de Cure staff wants TWO MORE SAG VANS!   Special purpose vans to be used to haul mostly just people, not bikes and equipment, but I'd bet on still needing a couple of the van's bench seats out anyway!
Special Assignment:     Pickup Van on Friday before 6pm, or early  Saturday morning from Enterprise.  Arrive in San Marcos at the Texas State University, designated finish line area by noon or earlier.   Start shuttling riders who finished early, over to the river toobing location, and bring them back after they get all wet and tired (again).
Just like Shampoo, Lather, Rinse and Repeat.  Well not exactly. These two SAG Shuttles will rotate between the Finish Line at TSU and the River Tube Location until about 5pm, or all riders have been retrieved.  
 Then take a break for about 3-4 hours (dinner comes to mind) and return back to the Finish Line area around 8:30pm in preparation to take a load of folks back to the Start Line in San Antonio, The Retama Park location in Selma, just off IH-35, before 1604.    You only make 1 trip like this.
Spend the night back in San Antonio or return up to San Marcos for a free Dorm Room, and return all the way up north to Austin, to the finish line at Akins High School on Old San Antonio Street.  Report to the back side of the Finish Line (use 1st Street entry to parking lot) before noon.
At Akins High School on Sunday, you'll collect riders who have finished, who need rides back to either San Marcos or all the way to San Antonio's Start Line at the Retama Park.  Depending on the time and need for more trips, you might just find yourself let go for the day already!
Short and to the point.  Tour de Cure pays for all fuel, and you get a free t-shirt and meals.
We've still got 2 of these SAG Shuttle Vans to staff, as of Thursday morning (5/20).   Up to 2 persons can be volunteers in same van, i.e. Driver and Navigator, if you prefer to not drive alone.  There is nothing to prevent you from being a "regular" SAG if you want to start "working" earlier in the day, but that's your choice.  You don't need to be a Ham Radio operator to volunteer, but you must be at least 25 years old (Enterprise's rules).
If interested, contact Lee Besing N5NTG by phone at 210-771-7075 (cell) ASAP.  First Come, First Served.   We've got all the maps, GPS data files for programming your GPS with your computer, Communications Plan, and everything else you might need online at our website, but we only give out that link to those who are working since it contains personal contact info for each volunteer.
Communications Plan – Updated May 19, 2010 
Day 1 & Day 2 Start Diagrams
Day 1 & Day 2 Map & CUE Sheets (Large file, 4.6mb size)
Day 1 Texas State University Full Scale Map (Large file, 2.3mb size)
Day 1 Rest Stop Details
Day 2 Rest Stop Details
Day 1 & Day 2 – GPS Coordinates for All Start / Finish, Rest Stops, Fuel Stations

ZIP File (13kb size) with the following files (we had to zIp the files so that you could download them easier)

GPS Coordinates – Garmin GDB Format
GPS Coordinates – GPX Format
GPS Coordinates – Google Earth KWL Format
GPS Coordinates – TXT Format
GPS Coordinates – DXF Format
GPS Coordinates – Tom Tom OV2 Format
GPS Coordinates – DeLorme GPL Format
APRS Plugin for Google Earth from APRS.FI